In collaboration with
In April, László Varju, vice president of the left-wing opposition party Democratic Coalition, shared a hostel's photo on his Facebook page. The photo showed the cosy poolside apartments of the hostel, located in Taksony, in the southern outskirts of Budapest. The first comment on Varju's Facebook post came from a former prominent left-wing politician, ex-minister Monika Lamperth: "Lacika, I did not see this cute little lodge in your wealth declarations. J"
Varju later said that the joke made him sad but according to him, Lamperth apologized for it later.
Even so, the hostel is owned by Varju and his family, and it is indeed missing from his yearly wealth declarations. He does not have to declare it because Varju does not own the hotel directly but via a company.
According to his wealth declarations, Varju appears almost penniless: he drives a rented car, lives in a house owned by his wife, and his debts almost exceed his savings. However, this is not the full picture of his assets. Varju fully or partially owns several companies, together with annual revenues worth tens of millions of forints. These companies own, among others, the hostel in Taksony, two small apartments near Lake Balaton, and two cars.
Varju's real wealth is hidden not only because of the shortcomings of the wealth declaration system. He also failed to declare some of his business interests. Before 2015, he filed incomplete declarations multiple times. He omitted three companies from his filings several times: one was not declared 6 times, another 9 times, and a third 3 times. His declarations were incomplete even in the two years when he was a state minister in the final years of the left-wing government that was voted out of power in 2010.
László Varju admitted the errors to Direkt36, saying he had been "sloppy", but claimed to have corrected them. He said, however, that his wealth declarations did not give a false image of his wealth because anybody could look into his companies' matters in public databases.
The wealth declarations in their current state are barely suitable to demonstrate the assets of politicians in a transparent way. Therefore, Direkt36, 444 and Transparency International have partnered to develop a database, in which anyone can search for the declarations of MPs. Our new site, Vagyonkereső (meaning 'Asset Locator' in Hungarian) aims to help hold the politicians accountable. The database makes it easier to analyse data and detect previously hidden inconsistencies in the declarations. At the same time, it can put pressure on politicians to comply with the rules of the wealth declaration system. As part of the project, we reported on politicians, for example PM Viktor Orbán, who filed inaccurate wealth declarations.
What do Varju's companies own?
László Varju, 55-year-old and economist by profession, is a vice president of the Democratic Coalition Party (led by former prime minister Ferenc Gyurcsány). Varju was among the founders of the Hungarian Socialist Party (MSZP), and he has been a member of parliament since 2002. He had served as mayor of Taksony, and, under the Gyurcsány and Bajnai administrations between 2008-2010, as state secretary of the Ministry for National Economy and Development (NFGM).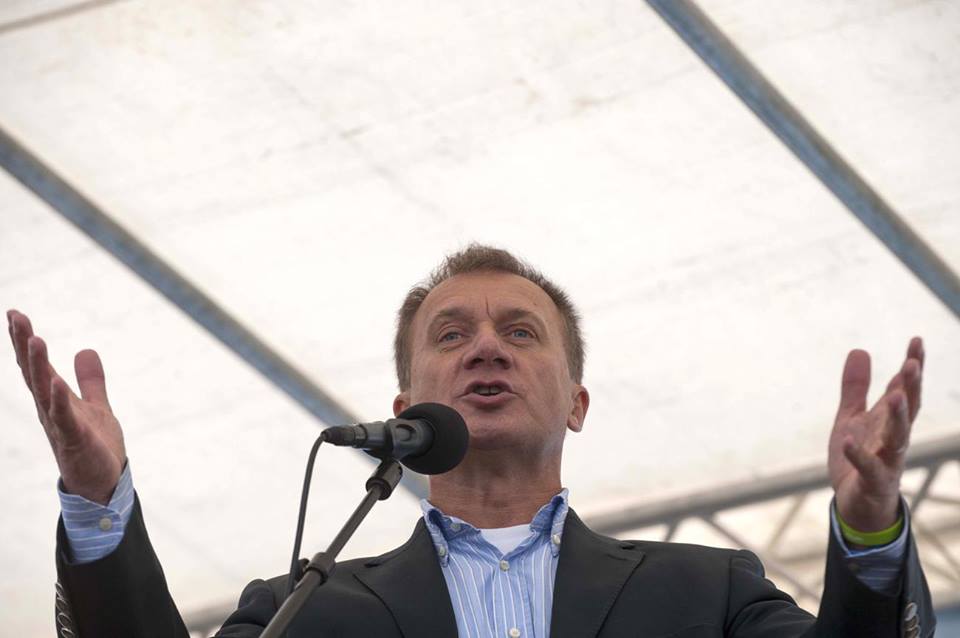 According to his latest wealth declaration, filed this January, Varju neither owns a flat, or a car, does not have valuable works of art, or significant savings. His savings are under 10 million HUF (approximately 32.000 euro) yet he has 8 million HUF (around 25.700 euro) debt. According to his previous declarations, his wealth has never been considerably bigger.
Varju lives in the second district of Budapest, in a 3-room, 116 square metres sized flat, which is owned by his wife since 2003. László Varju showed the 2015 wealth declarations of his wife and two children to Direkt36. These documents are very similar to Varju's: these forms are almost entirely blank, too. Varju's wife indicated the home of the family, a small vineyard and a garage, but otherwise does not have significant assets or savings.
Before, Varju's address used to be in Taksony, near the bank of the Danube river. Today, the family's hostel is situated here. This consists of two joint parcels, together 6270 square metres, with 16 small wooden apartments, a pool and a bigger building. The hostel is the property of the politicians' family company called Varju Ltd. Varju used to organize events here for his fellow party members, thus the hostel is "in some way, the cradle of the left[wing]," he said.
The company owning the hostel is one among the six businesses that Varju included in his wealth declarations, but he states that he does not earn money from any of these, and that his only source of income is his salary as an MP (currently 748,000 HUF, roughly 2400 euro per month). The last time he had some income from Varju Ltd. as CEO was in 2007 (400,000 HUF, 1280 euro per month). Most of the companies he is involved in are not in the position to pay dividends, Varju explained.
The taxed profit of Varju Ltd. was, for example, 945,000 HUF (3000 euro) in 2015, but all the profit is spent on the company so that it can maintain stability, he said. The company owns four properties: in addition to the Taksony hostel's two parcels, it owns two apartments near Lake Balaton (in Balatonőszöd), and it also has an office in the centre of Budapest (sixth district, Székely Mihály street). The company's assets are worth 93 million HUF (300.000 euro) in total, according to the company's business reports. In addition to the properties, the asset list includes a swimming pool and a Volvo, bought in 2009 for 5 million HUF (16.000 euro).
The Taksony hostel is officially run by another family company, Zöld Sziget Panzió Ltd. Varju is the majority owner and his wife is the company manager. This firm makes millions of forints each year, which have been spent on the refurbishment, air-conditioning and furnishing of the Taksony buildings, the renovation of the pool and it also paid for an LCD TV set bought in 2010, records show.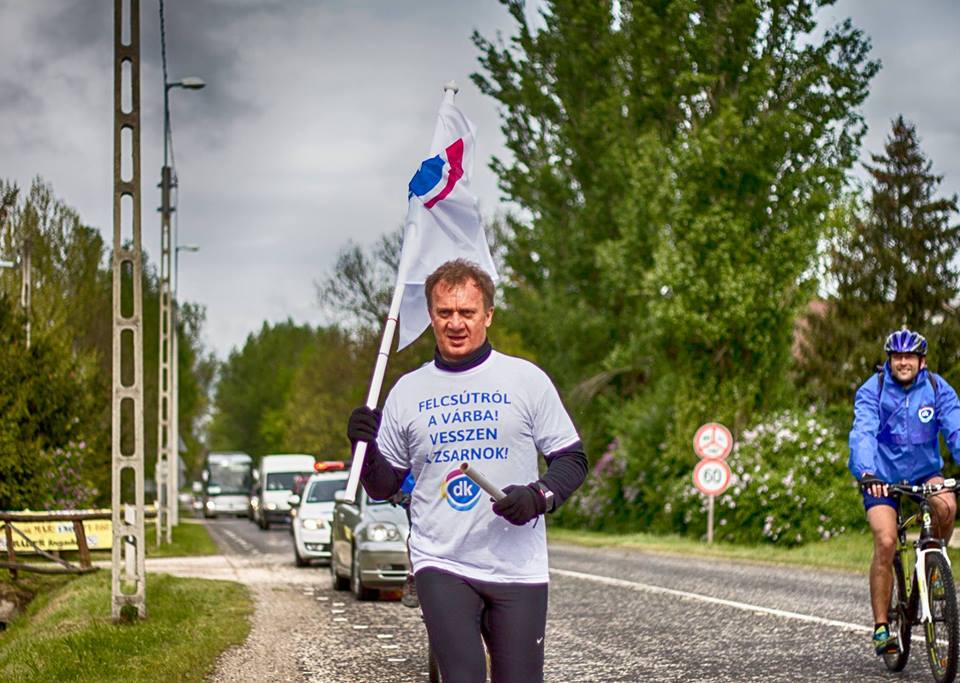 For running the hostel, the politician's wife and his daughter earn 200.000 HUF (around 650 euro) each from the Varju Ltd. and Zöld Sziget Panzió Ltd. According to Varju, this is the other main source of their family's income apart from his salary as an MP. Varju said they never wanted to get huge bank loans and did not get money from development funds, so Taksony is basically a youth hostel today and it "is a miracle that it runs at all."
The address of the Taksony hostel also serves as the seat of a third company. It is called Eur-Int Nonprofit Ltd., owned by Varju since September 2011. During the last few years, the company made tens of millions forints in revenues. Among its assets are IBM servers worth 7.5 million HUF (24.000 euro) and a BMW bought in 2010 for 7 million HUF (22.500 euro). Varju personally did not have an income as CEO or owner.
What about the businesses that Varju forgot?
The three companies mentioned above were regularly included in Varju's wealth declarations. Yet there were three others that he failed to declare accurately in his filings for years.
One of them is Pro-Mix Bróker Kft., which was not indicated in Varju's declarations until January 2011, even though he has been a partial owner since 1994. The company is an active insurance firm with 9.6 million HUF (30.800 euro) income in 2015. Varju claims not to have gained any income from the firm.
The case is similar with the accounting firm Siva.hu Ltd.: Varju has officially been a 75-percent owner of the company since 2001, yet he failed to include it in his declarations among 2007 and 2014. During these years, he had to file 9 declarations. In 2008, he also forgot about the company, even though he was its CEO until December that year.
The third one is Europaimpex Kft., which is an inactive company with massive debts. Varju has been a member of the Ltd. since 29 May 2013, but it slipped his mind until 2015. This means he omitted it in three declarations.
László Varju said to Direkt36 that the mistakes were because of his carelessness, and that he "did not have much to do" with the companies' activities and that "what happened to them did not have much result." He realized his mistakes after a media article in 2014, and decided to "clear the situation" and include everything. The errors were corrected in his latest declarations, and he apologized for it "in his own party as well," he said. He made no use of these companies, and intends to get rid of them. "So that I do not feel awkward when being questioned," he added.
The article was written in contribution with Bálint Fabók of Direkt36.
For information on companies, we used the databases of Ceginfo and Opten.
In collaboration with
In collaboration with