It took a while for the younger son of the late Hungarian prime minister József Antall, to find a stable and well-paying job. Born in 1964, Péter Antall worked as a press photographer during years of regime change three decades ago and obtained a university degree only at the age of 40. He was unemployed for years, then got a job through his father's party, the Hungarian Democratic Forum (MDF), first at the secretariat of a minister, then at the MDF party foundation.
During the last decade, however, his life has turned around. He has been running a think tank called Antall József Knowledge Centre (AJKC), a foundation supported financially by the government of Viktor Orbán. So far, AJKC has been awarded more than 4 bn HUF (almost 12 mn EUR) of taxpayers' money.
Direkt36 obtained hundreds of internal documents on the spending of the Knowledge Center, and we conducted interviews with ten sources familiar with the operation of the organization. Our key findings include:
Péter Antall's income increased sharply during his years as director of the AJKC: while in 2013 he earned a monthly average of HUF 719.000 (2.000 EUR), by 2019 he received a gross monthly average of 4.6 million (13.300 EUR)
Antall leads AJKC as if it was a family business. His wife is the deputy director of the organization and the wife's twin sister also works there. The wife's two businesses are contractors of the foundation
Prior to the pandemic, Antall and his colleagues made 15-20 trips abroad every year and usually stayed in luxurious hotels close to sights like the Ayers Rock in Australia, the Hagia Sophia in Istanbul, the Central Park in New York or the White House in Washington, D.C. In 2019, AJKC delegations stayed in two of the highest US skyscrapers
Tens of millions of forints were spent on travel every year. Internal documents obtained by Direkt36 show that AJKC's budget was used to pay for excursions that were not part of the official program
Considerable amounts were spent on expensive goods like Samsonite suitcases or professional cameras as well as private hospital care expenses. Meanwhile, small amounts such as bags of candy or 10 euros of minibar consumption were also financed from taxpayers' money.
At least HUF 20 million (EUR 57.500) was spent on PR articles promoting AJKC's activities and trying to raise Peter Antall's profile as a public figure
HUF 6.5 million (EUR 18.700) was paid for a study to a company that used to run a secondhand clothes' store in a small village. One of its former owners is now an employee of a gas station
Despite the ever-increasing financial support of the government, AJKC's often ran out of money. Employees often had to wait weeks and months to get paid, even as recently as in 2021
While the foundation faced huge financial problems in 2016, being only able to pay wages from credit card loan, a delegation travelled around in Scandinavia, making an excursion to a picturesque fjord.
By 2018, the debts rose so high that the Hungarian government had to transfer an additional HUF 250 mn (EUR 720.000) to help out the organization. Formally, the money arrived through another pro-government think tank, because the law does not allow to spend public money on debt management
Although the documents Direkt36 obtained show that the accountants at the Prime Minister's Office have carried out thorough audits of AJKC's financial documents, we found no sign of the government ever questioning the foundation's spending. After one of the foundation's board chairmen criticized the spending from the point of "civilian good taste," he was dismissed.
More recently, the Prime Minister's Office, in response to Direkt36's questions, said that they decided to launch an inquiry into whether the AJKC used the public money it received "efficiently and for its intended purpose."
In reaction to questions concerning spending on luxury hotels, AJKC stated that protocol and security considerations had been taken into account when selecting accommodations of delegations. They also claimed that certain expenses were due to administrative errors in the documents we obtained. According to the foundation, it is not a conflict of interest to employ family members at the think tank. Several questions, such as those about Péter Antall's income or the organization's liquidity problems, were left unanswered.
I. The paternal heritage
Péter Antall owes a lot to his family name, specifically to the renown of his father, former Prime Minister József Antall, the first democratically elected leader of Hungary after the fall of communism three decades ago. Yet the two had many conflicts.
Péter Antall was struggling in school, and after graduating from high school he was unable to obtain a university degree, which provoked his father's anger. In an interview, he later recounted that he once received a letter from him with the clear message that "I will be a frustrated and unhappy person all my life if I don't get a higher education."
However, reaching a diploma took a long time. Péter Antall worked as a photojournalist during the years of the regime change, and he was also unemployed from certain periods.
Family ties helped him out in these times. He himself later recounted in an interview that once, in the late 1990s, his mother complained at a meeting to then-French President Jacques Chirac that his son had been out of work for a year and a half.
"Two days later, the phone rings, and then-President of the Republic Árpád Göncz answers the phone, saying that he just heard from Jacques Chirac that Péter has no job and asking how he may help," recalled Péter Antall, adding that after the call, "the matter was resolved immediately," though he did not go into detail exactly what job he was given.
At the turn of the millennium, he got a job at the secretariat of the Minister of Justice Dávid Ibolya, of his father's party, Hungarian Democratic Forum (MDF). In 2004 he got a job at the party's foundation. The same year he obtained a university degree in communication.
His career gained real momentum after the establishment of the József Antall Knowledge Centre in 2009. Although the founder was officially the widow of the late prime minister, the organization claims Péter Antall was the real "dreamer and builder" of the Knowledge Centre. Over the past decade, AJKC has become one of those pro-government institutions that lives almost exclusively on government support, primarily money from the Prime Minister's Office. This ministry, headed first by János Lázár and then by Gergely Gulyás, dynamically increased the amount allocated to AJKC year by year. While at the beginning of 2010 the organization received only a few tens of millions of forints from the central budget support per year, in 2019 it was already held at HUF 848.5 million (EUR 2.4 million).
On its board of trustees, AJKC has had a number of university rectors, former Hungarian Science Academy presidents, and prominent figures of international politics. A staff of 40-50 people work in their offices in Budapest, Brussels and Győr. The chairman of the board of trustees is currently György Nógrádi, who regularly appears in the pro-government media as a security policy expert, although according to an earlier article of Index.hu, he does not perform any scientific activities. Instead, he mostly does media appearances.
AJKC organizes conferences, provides scholarships, and its researchers write or translate studies. To date (according to AJKC's own calculation), a total of 103 conferences, 189 lectures or panel discussions and 112 talent support and innovation programs have been organized, while 49 publications have been translated and 25 books of their own have been published.
II. Luxury travels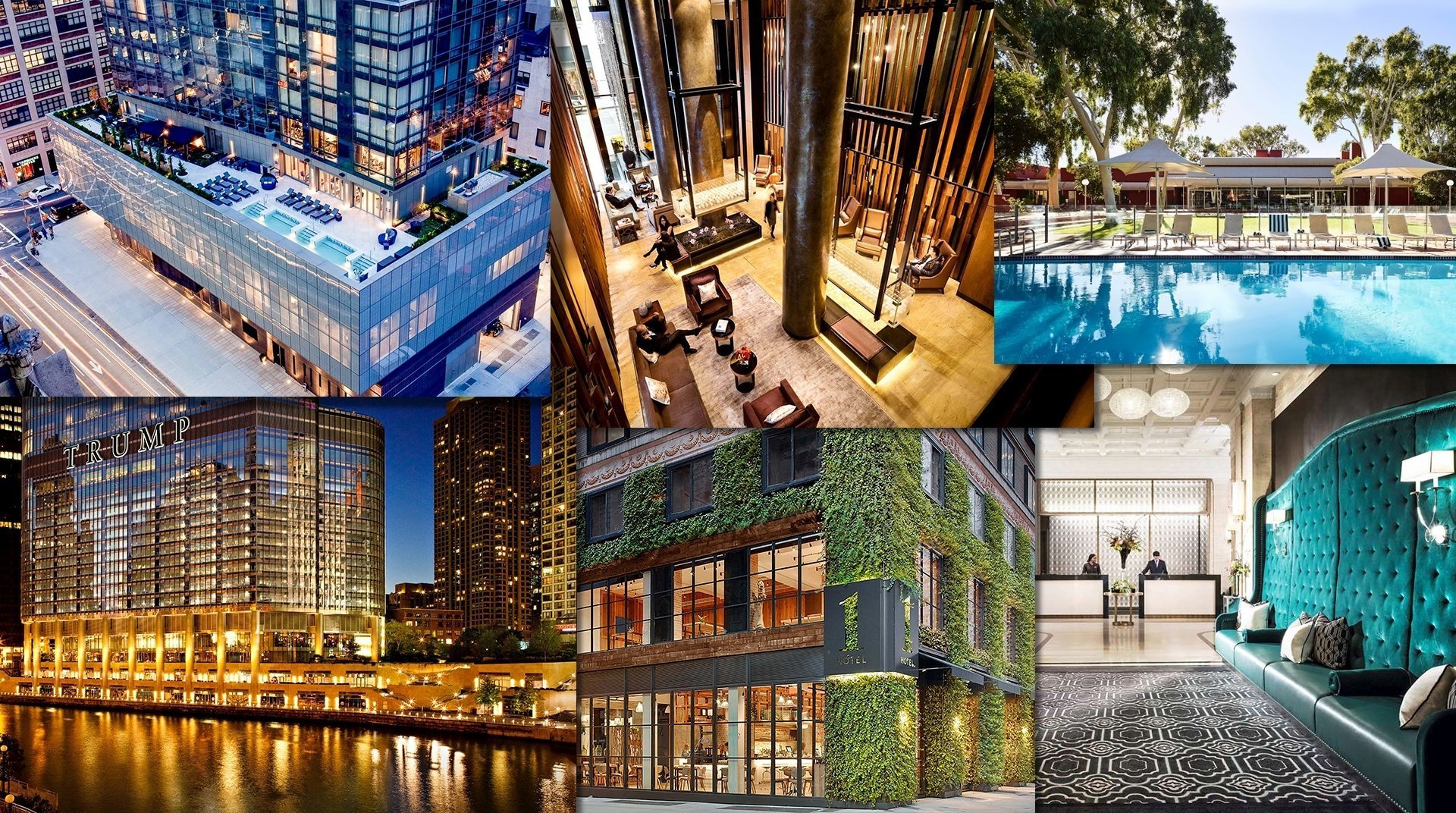 The management of the Knowledge Centre often travels abroad – usually among particularly luxurious circumstances.
In November 2019, for example, Péter Antall and three colleagues went on a 23-day networking trip to Australia and Singapore, to, (among others) prepare a future publication entitled "Hungarian Memories in Australia" (the volume has not been completed yet, AJKC says it has been delayed by the pandemic). In official photos posted on AJKC's Facebook page, members of the delegation are smiling by the side of their Australian partners. "Extremely rich and fruitful meetings" took place, "further cooperation opportunities" were explored in Perth, Canberra and Sydney, the posts said.
But Antall and his colleagues visited other places as well. Based on images uploaded to Antall's own Facebook page, they visited Kuranda, far from these cities, where they were introduced to the wildlife of the rainforests and the ritual dance performance of the natives. They traveled to the world-famous natural formation in the middle of the continent, Ayers Rock, and toured the surrounding Yulara National Park.
According to AJKC's own financial reports, this part of the trip was also partly paid for with public money. A report prepared for the Prime Minister's Office shows that the four people stayed at the Desert Gardens Hotel next to the Ayers Rock for HUF 477.000 (EUR 1.370) where the minibar consumption of HUF 3.500 (EUR 10) was also accounted for. According to a local tourist site, Desert Gardens is the only hotel with rooms overlooking Ayers Rock. There are cheaper hotels in the area, such as Outback Pioneer Lodge, which currently offers rooms for nearly half the price of the Desert Gardens.
According to AJKC, "within the country, the delegation viewed the sights on the proposal of a partner." They added the visit was necessary for the preparation of their book, but they did not provide a clear explanation of this.
Antall and his colleagues stayed in high-end hotels at other stops of the tour, too. In Sydney, for example, they chose Hilton Sydney in the city center, where they spent HUF 1.15 mn (EUR 3.300). The Hilton chain, known for its upscale hotels, was their choice in other Australian cities as well. In Singapore, they stayed at the five-star Marina Mandarin.
AJKC delegations also lived in high-end hotels on two of their 2019 trips to America. In May, they stayed in the rooms of the Intercontinental Hotel in Los Angeles' tallest skyscraper, the Wilshire Grand Tower. Péter Antall boasted about the location of the accommodation to his friends: he uploaded a photo to Facebook, which shows that the top of the neighboring skyscraper, Figuera Tower, can also be seen from the window.
According to AJKC, this accommodation was booked for them by their American partner organization which also bore most of the costs. Thus, they spent only HUF 276.000 (EUR 800) on their stay at the skyscraper. The delegation consisted of five people, including Péter Antall's wife Veronika Antall-Horváth and her twin sister. They rented a large GMC SUV to explore the city.
Although the official programs of the trip ended on May 29, Antall and his wife continued to stay in the United States. They visited Las Vegas and the Grand Canyon, where they took a helicopter tour. Although they said that they covered the cost of these excursions, their accommodation in San Francisco and New York was paid by the taxpayers. In San Francisco, the couple's hotel cost HUF 361.000 (EUR 1.000), and in one of the luxury hotels in the Soho, New York, 655.000 (EUR 1.900).
Peter Antall posted on Facebook these days, for example, on June 3, he wrote: "San Francisco, the last day! Heading to Las Vegas! If the director's car will be a Rolls, we have won"!
AJKC explained these extra accommodation costs by claiming that both in San Francisco and in New York they had meetings with local Hungarian consuls about organizing a future AJKC conference and possible cooperation with the local Hungarians.
On the second American trip of 2019, in September, the Antalls and their colleagues once again chose a skyscraper as their accommodation. In Chicago, they stayed at the Trump International Hotel & Tower, named after then-US President Donald Trump, for a total of HUF 1.117.000 (EUR 3200). According to its website, this is the fourth tallest skyscraper in the entire United States and was designed by the architect of the Burj Khalifa in Dubai. (This is not the first time an AJKC delegation stayed here: according to a 2017 financial document obtained by Direkt36, they stayed at the same skyscraper that year as well.)
According to internal documents, the AJKC staff is particularly fond of hotels close to tourist attractions, such as the five-star Istanbul Sura Hagia Sophia Hotel (located in the Sultanahmet district, just around the corner from Hagia Sophia, the Blue Mosque and the Sultan's Palace), JW Marriott in Washington, within a walking distance from the White House, 1 Hotel Central Park at the corner of the iconic New York park, or the 4-star Warwick Hotel in Paris next to the Arc de Triomphe and the Champs Élysées.
AJKC arranged 15-15 work trips abroad in 2018 and 2019, and 22 in 2017, according to the organization's annual reports to the Prime Minister's Office (in 2020, due to the epidemic, presumably, there were no work trips, but the report of this year is not yet available). Most destinations are European, but there were more than a dozen trips outside of Europe.
It is not entirely clear how much AJKC benefits from these trips. According to a source familiar with the operation of the Knowledge Centre, most of the meetings could be arranged via Skype and they have few tangible results. When AJKC reports to the Prime Minister's Office about the results of these "networking trips," they would often claim that the negotiations were about further cooperation, such as their partners helping to find attendees to their internship program or one of their conferences.
Péter Antall usually travels with companions, which contribute to the expenses of the trips. One reason Antall does not travel alone is that he does not have a driving license, thus, cars rented for the duration of the trips usually need to be driven by a personal assistant traveling with him. Although the think tank has focused on foreign policy issues from the beginning, the director does not speak a foreign language, so the assistant must also help out as an interpreter.
Antall even jokes about his lack of language skills. In the opening speech of a 2014 conference he turned to the interpreter and said, "I could experiment with English, but it's better for both of us if I don't." According to AJKC, Péter Antall "understands English well, has an excellent understanding of foreign policy issues and he formulates AJKC's foreign policy strategy."
In response to our questions about the trips, the Knowledge Centre said that they have always complied with procurement rules, and that they considered protocol and security issues when selecting accommodation of the delegations and organizing the programs. Although the documents obtained by Direkt36 show that the Knowledge Centre paid the costs of many trips from the Prime Minister's Office's funding, AJKC claimed that in some cases, their foreign partner institutions covered their expenses. Despite our questions, they did not specify exactly in which cases this occurred.
III. A strategic study from a rummage shop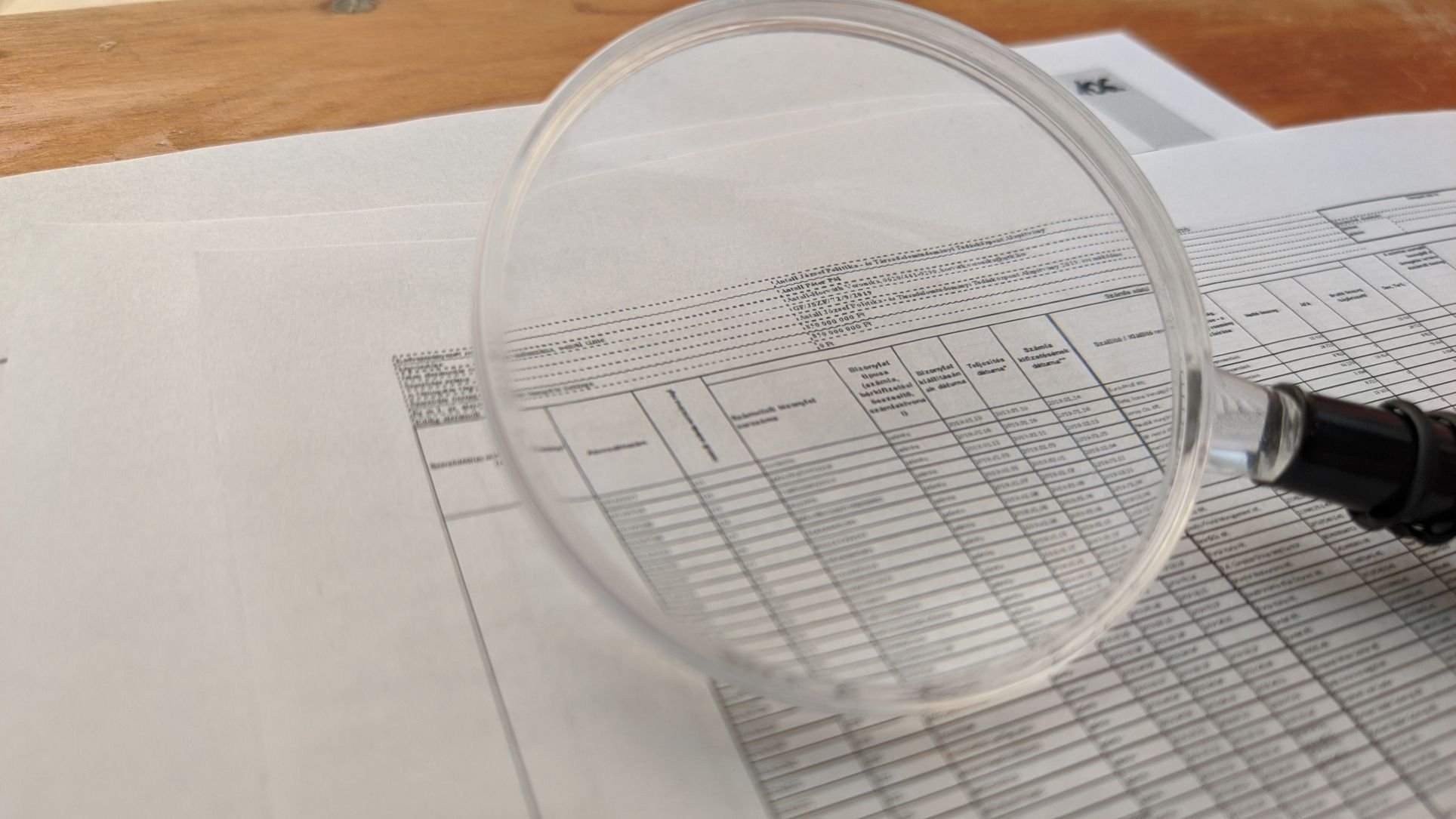 It is not just the money spent on luxurious hotels that raises questions about AJKC's spending. The lists of expenses, bank statements and other internal documents we have obtained show a number of unusual expenses.
In 2017, the Knowledge Centre signed a contract with a company of peculiar background called CN-Trend Bt. HUF 6.5 mn (18.700 EUR) was paid for a study entitled "The long-term strategy of the Knowledge Centre". (AJKC refused to share the study on the grounds that its contents qualified as trade secrets.)
The company CN-Trend Bt. had previously operated a secondhand clothes shop in a village in Fejér County and did not generate any revenue for years. In 2016, they suddenly made HUF 519 million (EUR 1.5 mn), and the following year – when AJKC signed their contract with the company – even more: HUF 1 billion 18 million (close to 3 mn EUR). However, from 2018 onwards, it again had zero revenue. Later, the National Tax and Customs office (NAV) initiated sanctions against it and the owners eventually sold the firm, which has since changed its name.
Direkt36 contacted one of CN-Trend Bt.'s former owners, who now works as an employee at a gas station in a Western Hungarian village. The man said he does not remember the 6.5 million contract or the Knowledge Centre but claimed that no study was ever written by them. The man speculated that it may have been something related to a magazine publisher for whom they were doing "background work" at the time, such as "alternative distribution, pre-press, and finding graphic artists".
The publication mentioned by the man is Prestige Magazine, published by a company called Pentacool kft. Pentacool is a marketing communications partner of AJKC; the Knowledge Centre has repeatedly transferred larger amounts to the publisher. For example, in March 2017, HUF 10.8 million was transferred to the publisher, and this expenditure was accounted for to the Prime Minister's Office under the title "Prestige magazine publication – advance payment." In return, three PR articles appeared in Pentacool publications that promoted the Danube Regatta rowing competition organized by AJKC.
A PR interview with Péter Antall was also published in Presztízs Magazine in October 2020. It was written by Zsuzsa Csisztu, a former athlete and celebrity interviewer, and the title of the article was: "After my father's death, I got blackballed by the press." It was the first piece in a three-part series that, according to the publisher's owner, György Nagy , "gave an insight into the activities of the Knowledge Centre, the continuation of the Antallian heritage, and provided a glimpse into the political backstage after the '89 regime change." He did not reveal how much AJKC paid for them.
Although Presztízs Magazine is available at Hungarian newsagents, its primary source of distribution is being provided for free in hotels and cultural institutions, but clients who order PR articles from them may also present it to their own business partners. When asked by Direkt36, the publisher claimed that they print tens of thousands of copies every month.
For comparison, the average price of a full-page PR article in Forbes Hungarian Edition (one of the most popular business magazines published in 16.000 copies per month), is HUF 2.2-2.75 mn (EUR 6-8.000) plus VAT. Customers only pay Forbes this magnitude (HUF 8-10 mn or EUR 23-29.000) for multiple page inserts.
In addition to the amounts paid to Presztízs Magazine and CN-Trend Bt., There were also other notable items in AJKC's expenses according to the invoices and other internal documents acquired by Direkt36.
For example, a HUF 2.700 Yves Rocher cream (roughly EUR 8) was paid from the foundation's account, but HUF 2.800 (EUR 8) was also paid for SPAR-brand pebble candy. In 2014, they spent HUF 50.000 (EUR 145) using the foundation's credit card in the Gant clothing store, and HUF 74.000 (EUR 210) was spent at Nerbag Kft., which at the time operated an Italian leather bag and shoe store in a Budapest mall.
More than HUF 320.000 (EUR 920) was spent on Samsonite-branded suitcases, and the foundation also bought two professional cameras (the Knowledge Centre did not provide details about these, but according to sources familiar with the foundation, they were Leica machines worth millions). In 2019, two private hospital treatments were paid from taxpayers' money at the Dr. Rose Private Hospital, first for HUF 139.500 (EUR 400) and then for another HUF 1.300.000 (EUR 3735). According to a source, Péter Antall once bought an antique cannonball to use as a letter weight.
We asked AJKC a number of questions about these items, but most of them were not answered. The pebble candy "Dunakavics" was said to have been a "promotional" cost because the Danube Regatta rowing competition, "used candies called Dunakavics for promotion." Additionally they claimed that "by several consumer products it was a case of erroneous use of the credit card, these items were later reimbursed to the foundation's accounts." They did not go into detail what these exactly were.
IV. Family foundation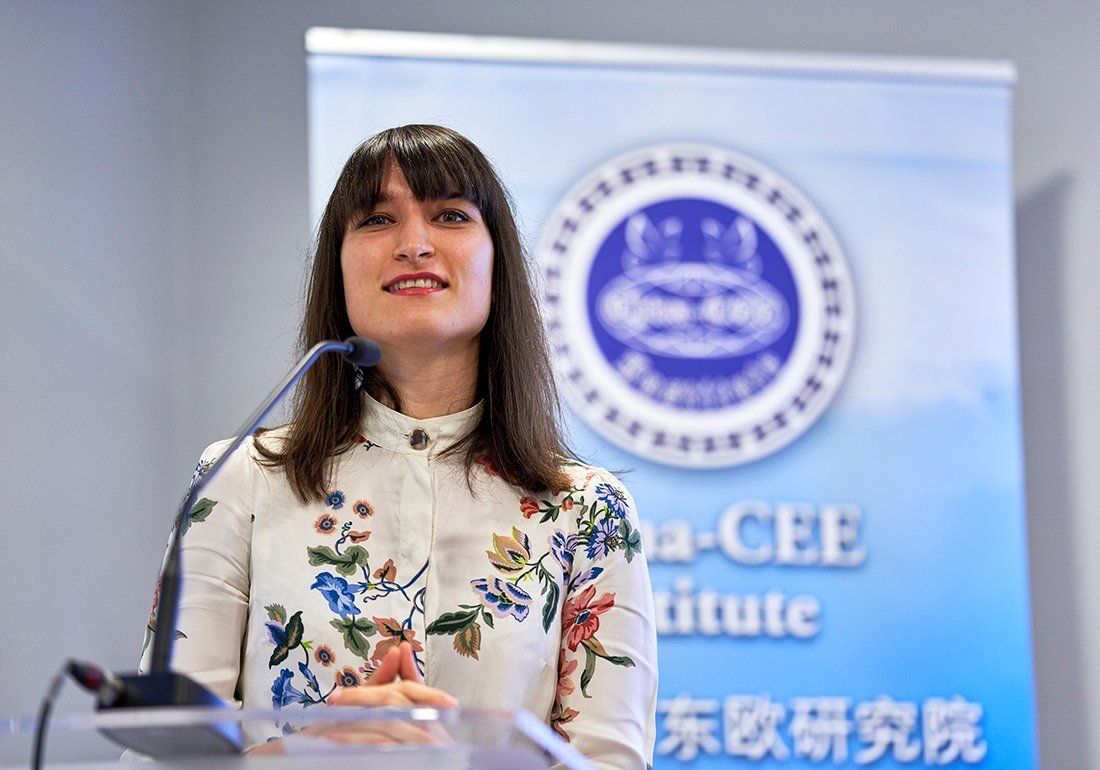 Between 2013 and 2019, the Hungarian average earnings increased by barely 60 percent, but Péter Antall could enjoy much higher income growth in the same period.
His gross benefit has increased by about 650 percent, according to AJKC's annual reports (of which 2019 is the latest currently available). While in 2013 he earned an average of HUF 719.000 (EUR 2.000) for one month, six years later he received an average of HUF 4.6 mn (EUR 13.200) per month.
Others from Péter Antall's family are also on the payroll of the Knowledge Center. His wife, Veronika Antall-Horváth, for example, works as the deputy director of the organization (although currently she is on maternity leave). She had worked at the Knowledge Center even before the marriage and became a deputy director three years after the wedding.
In addition, two companies of Veronika Antall-Horváth are currently contractors of AJKC. One of them is Motive Informatikai Bt., a company owned by members of Antall-Horváth's close family. The other company is RAZ Consulting Bt., which was originally co-founded by a lawyer named Zoltán Rácz, whose law firm now provides legal counsel to AJKC.
AJKC refused to disclose how much they paid for these companies, arguing that the contracts were still alive. Later, they argued that RAZ Consulting was not paid from public funds, thus, the amounts are not to be made public. The Knowledge Centre considered it important to note that Veronika Antall-Horváth is not a manager of any of the companies, merely a so-called "external member" of Motive Bt. who never withdrew any dividends. "Nevertheless, in order to avoid further misunderstandings and unfounded speculation, she began to leave the company," they added.
Veronika Antall-Horváth's twin sister also works at AJKC, and the chairman of the supervisory board is Pál Antall, a relative of the director.
According to AJKC, since they operate as a private foundation, it is not incompatible that family members are employees of the foundation, moreover, "the family understands and wishes to nurture the most" the legacy of József Antall.
Péter Antall and Veronika Antall-Horváth now keep the organization under even tighter control than before. Recently, the founding rights of the foundation running the think tank were transferred from the widow of the late PM, the mother of Péter Antall, to a company called MAAC Kft. This company is co-owned by Péter Antall and his wife. Thus, they not only manage the organization as director and deputy director but have the rights, for example, to choose and appoint members of the board of trustees and the supervisory board.
Péter Antall's financial state appears to have significantly improved, as it is indicated by recent property acquisition. Last year, he and his wife moved to a new apartment. They bought a 225-square-meter property in a residential block in Pesthidegkút, one of the most illustrious outskirts of Budapest. The block is surrounded by a fence and guarded by a receptionist. One of the previous owners of the 225-square-meter, four-plus-two-room apartment was former Hungarian President Pál Schmitt. In response to Direkt36's questions concerning the property, AJKC wrote that it was built more than twenty years ago, and that they paid for it themselves, spending family inheritance and taking a loan as well.
V. Salaries covered by credit card loan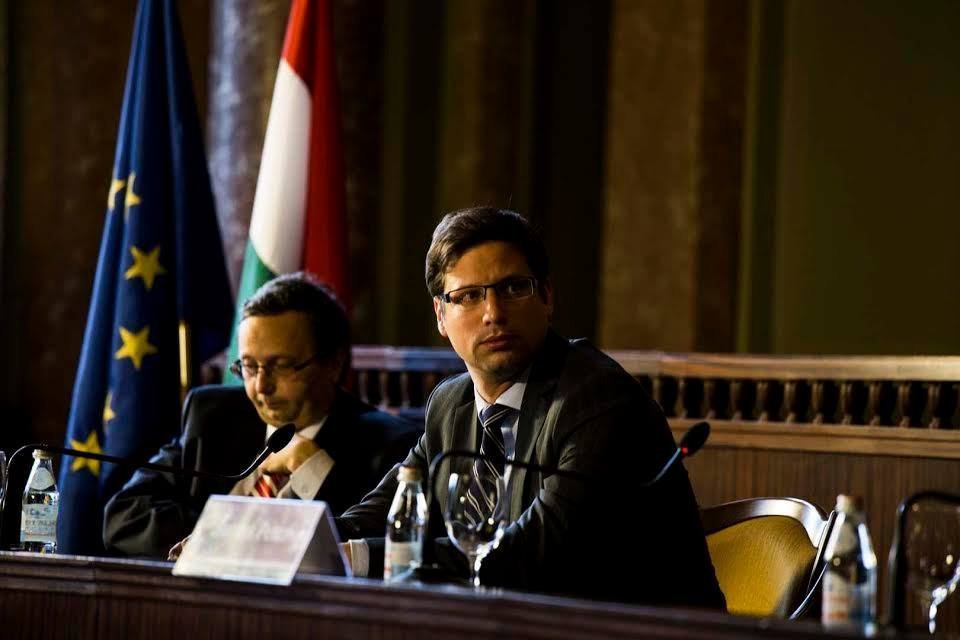 Although Péter Antall's personal financial situation has visibly improved during his years as head of the Knowledge Center, this is not the case when it comes to the foundation.
Even though AJKC received more and more money from the government every year, the management still often overspent and simply ran out of money. Recurringly, the organization was unable to pay employees' salaries on time, several sources told Direkt36. Wages were paid sometimes weeks, sometimes months later than their due date. According to a source, this took its toll on Péter Antall. The reason of the delay, he argued, was that the promised support from the government had not arrived on time.
According to the documents obtained by Direkt36, one of the foundation's accounts was already in the red as early as 2015: by the end of the year, they completely maxed out the HUF 60 mn (EUR 172.000) credit card limit and were unable to pay back their HUF 9.8 mn (EUR 28.000) debt owed to the tax authority. They could only pay the October wages one day before Christmas, according to a bank statement.
By September 1, 2016, the situation was so bad that AJKC opened a new bank account, this time with a credit limit of HUF 200 mn (EUR 574.000). The next day, they were at minus 108 mn (EUR 310.000). The next two months' wages were covered by this credit card loan.
Financial difficulties did not prevent AJKC from carrying on with costly foreign trips. In September 2016, Péter Antall, his assistant and György Nógrádi, chairman of the board of trustees, embarked on a nine-day Scandinavian trip to build Scandinavian partnerships. Bank account statements give a detailed insight into how they spent money during these days.
They rented a car at Stockholm Hertz for HUF 477.000 (EUR 1370; according to the current price list, a car can be rented for a fifth of this amount at Hertz in Stockholm for nine days) and a total of HUF 321.000 (EUR 920) was withdrawn from AJKC's credit card. Accommodation at the Grand Hotel in Oslo, a hotel famous for hosting the Nobel Peace Prize ceremony every year, cost HUF 713.000 (EUR 2.050), but presumably they also stayed in Bergen because they spent HUF 138.000 (EUR 400) in the city's downtown hotel called First Hotel Marin. The delegation also visited one of the most popular tourist destinations in the country: HUF 41.000 (EUR 120) was spent at the Flamsbrygga Hotel, located by a fjord and at the foot of picturesque mountains.
When asked by Direkt36, AJKC wrote that a total of six meetings were held in Stockholm and Oslo with representatives of various foreign policy institutes and with two Hungarian ambassadors. They provided no details as to whether there were any official programs in Bergen or Flam.
The foundation's financial turmoil continued in later years. At the beginning of 2018, the situation became particularly desperate, as the liabilities reached HUF 452 mn (EUR 1,3 mn). This included "taxes, wages, accounts payables and credit card loans" according to the annual report.
This year, the Prime Minister's Office awarded the AJKC HUF 651 mn (EUR 1,87 mn) and the Ministry of Human Resources gave an additional HUF 81 mn (EUR 233.000), but this was not enough to help out the foundation. In October, the government eventually allocated another HUF 250 mn (EUR 718.000) to AJKC. But this time, the matter was not handled by the Prime Minister's Office, but by the Prime Minister's Cabinet Office (a separate body responsible for government propaganda) headed by Antal Rogán.
This was done by the Prime Minister's Cabinet Office allocating money to the Lajos Batthyány Foundation (BLA), another pro-government foundation, so that it can pass it on immediately as a "forwarded grant" to "scientific organizations". This is how AJKC got the quarter billion forints, which was allowed to be spent on "expenses in relation with operation".
One of the documents found by Direkt36 in the BLA's files explains why the matter was handled this way. In this document, György Nógrádi chairman of the Borad of Trustees of AJKC explains the situation: since it is irregular to spend public funds (arriving directly from the government) on debt repayment, "liquidity loan can only be repaid using other sources".
Thus, debt consolidation with the involvement of the BLA as an intermediary happened technically from non-governmental source, but, in reality, it did come from the government, and, ultimately, taxpayers' money was spent.
However, this episode did not put an end to the story of AJKC's financial problems. Salaries were late again in February 2021. In addition, according to several sources of Direkt36, layoffs began: AJKC fired five employees, and later, two more. According to the explanation of the management, the foundation's board of trustees had asked for cost reductions.
Neither AJKC, nor BLA nor the Prime Minister's Cabinet Office responded to our questions concerning the foundation's debt consolidation.
Even though the organization must provide a highly detailed financial report each year on the use of the grants received, there is no indication that the government has ever objected to the financial management of AJKC. Many documents obtained by Direkt36 suggest that the accountants of the Prime Minister's Office have thoroughly reviewed the invoices and charts. They asked for corrections multiple times. Once, they even warned that there was an error of HUF 3 (less than 1 eurocent) in a chart. However, they only inspected formal errors. The justifications of spending – at least by these feedbacks – were not disputed.
Yet the government was warned that something was not right at the Knowledge Center. This happened at the end of 2016, after several new members joined the board of trustees of AJTK on December 1, including Gergely Gulyás, who later became head of the Prime Minister's Office. The chairman of the board of trustees became Zsolt Becsey, a former Secretary of State for Foreign Economic Affairs. But Becsey held his title only for a very short time. AJKC's records show that, four months later, on April 7, 2017, the founder of AJKC dismissed Becsey from the board of trustees. The story behind the move was that Becsey, being responsible for the organization's matters, wished to look into the financial records. He checked whether they were in accordance with the law and from the point of "civil good taste", and then expressed his concerns to the sponsor (i.e. the Prime Minister's Office), a source familiar with the events told Direkt36. Becsey's assignment was terminated after that. Becsey refused to answer questions about his time as chairman of the Board of Trustees. He only stated that, since he left, he had no connection with the foundation, whose activities, by the way, filled a gap in his opinion.
In response to a long list of questions sent to the Prime Minister's Office, the ministry issued a statement. According to this, nurturing the political heritage of József Antall is very important for the Hungarian state, and the government supports the Knowledge Center because it agrees with its fundamental goals. The Prime Minister's Office emphasized that Minister Gergely Gulyás was a member of the Board of Trustees of AJKC for only nine months in 2017 and did not receive any compensation.
They confirmed that "compliance with financial and accounting rules are rigorously inspected" in the case of the supported organizations, and that the annual accounts of the AJKC were in accordance with these rules. However, the Prime Minister's Office stated, the organizations must spend their subsidies with "the care of a good master".
"This is extremely important, because selfless and self-sacrificing public service is an integral part of Prime Minister József Antall's political legacy, which also includes the careful spending of public funds." The Prime Minister's Office will therefore launch an investigation to see "whether the organization has used the state resources provided to the József Antall Knowledge Center efficiently and in a manner worthy of the purpose of the foundation itself" and will decide about the future support of AJKC hereafter. (We asked AJKC about this, but they refused to comment.)
However, the Prime Minister's Office did not answer most of the specific questions raised by Direkt36. For example, what justified the continuous increase of AJKC's annual financial support, how deep of an insight did Gergely Gulyás have into the finances of the Knowledge Center as a board member, and how the Prime Minister's Office reacted when Zsolt Becsey, chairman of the board of trustees, expressed his concerns about AJKC's spending. Neither the Prime Minister's Office, nor the Prime Minister's Cabinet Office responded on how the AJKC could accumulate hundreds of millions in debt, and how the organization had ultimately had to be pulled out of the debt spiral using public funds.
For company data, we used the services of Opten. The cover photo was made by Janos Muranyi.