"A man invested just 300 USD in his new secret bank account… and watched it rise up to a million. Read this carefully, it might be a life-changing article!"
So read the beginning of a Facebook ad popping up for István, a pensioner in Hungary. It was about a fantastic investment opportunity based on a revolutionary trading software. "God sent it or the Devil, to fix my rather messy life", said István about his feelings when he saw the ad. The man living in a small city in Western Hungary never earned too much money, but had some savings, so he decided to register on the website which the ad directed him to. His prospects seemed good.
István invested 500 euros in two installments with the help of a well-mannered broker with an English-sounding name. His voice over the phone guided him through the process of creating a personal online profile, where István could follow the value of his investments. He never saw the man. In three days, his account showed he had more than 12 thousand euros. István decided to spend some of his profits. At this point, he faced multiple obstacles: the so-called brokers started to ignore his messages, later they became entirely unavailable.
Bestween November 2019 and January 2020, István sent about 1500 euros altogether to different accounts, spending almost all his savings. He never saw the profit and there are no signs that his money had ever been invested. He spent weeks hoping that he did not fall for a scam rather a terrible misunderstanding and that there was still a way to get his money back. In reality, he was one of the many victims of a worldwide fraud.
During the last two months, dozens of journalists from around the world worked to find hundreds of victims from more than 50 countries, who were all contacted by a Kiev-based call center. One of the former employees of the call center shared internal documents with the Swedish daily Dagens Nyheter partnering with Organized Crime and Corruption Reporting Project (OCCRP) and its partner institutions. From Hungary, Direkt36 participated in the investigation.
The stories of the victims are strikingly similar, regardless of them living in Hungary, close to the North Pole in Sweden or in the jungles of Ecuador. Most of the victims found ads on Facebook, registered and were contacted by so-called brokers with English or Western-sounding names. They transferred smallish or bigger sums of money over several months', but when they tried to get it back, the formerly so helpful and friendly brokers vanished.
Direkt36 has managed to identify 23 Hungarians who were victims of identical scams, seven of them agreed to give interviews on the condition of not disclosing their names. These seven lost about 11 thousand euros in total. The number of the victims is probably much higher. (Some victims from wealthier countries occasionally lost much more. For example, a 75-year-old pensioner from Sweden lost about 38 thousand euros.)
Direkt36 has already published an article last week about the network of tricksters and their operations as well as the men behind it. This piece is about the story of the Hungarian victims and their scammers' methods.
A nice and generous young man – the bait
István found a promising Facebook ad last year in November. It was convincing, as the text quoted several Hungarian investors who claimed to have gained a lot using the ad's cryptocurrency trading platform. István, after a short consideration, registered on the website which the ad directed him to.
After the registration, István was almost instantly contacted by a salesperson called Sofia Spencer who claimed to be a broker at a company called Imperial Finance Group. The next day, another broker called, introducing himself as Mike Johnes from another investment firm called Cryptobase. At that time, István did not notice the different brand names, he thought both people worked at the same company. He never saw their faces, only heard their voices. They chatted and spoke in English or in Hungarian, using a translator software.
First, István was asked to fill in a card verification form, in which he had to provide a lot of personal data including almost every data of his credit card (CVV code and 6 digits of his card number excluded), the copy of his ID. This was necessary so that the brokers can look up István in criminal databases, István was told. He trusted them.
He found Mike Johnes rather sympathetic. The broker had a Slavish accent and sent him frequent messages via Viber and email. He even flattered him. When István sent him his photo, Johnes told him that he looked much younger than his actual age and promised him a profit enough for a new computer.
Here's a couple of messages between István and Mike Johnes:
"Hi Mike!

If we are true, respectful business partners, let's be honest.

Will our operations really work?

I am afraid that you fool me. Very much."
Mike Johnes answered on Viber, using a translator:
"Well you're still young. You don't really fit in with your age. Your voice is like 50 years old. But I think we have more experience together. So I'll meet you at 12 noon tomorrow. Questions send me in Viber.

you have a wonderful day

Regards

Mike Jones "
The signature shows that the salesperson didn't even care to spell his pseudonym (Johnes) the way he originally introduced himself.
The deposit to start trading was € 250 and had to be paid by credit card to a Moscow account. After his first payment, another sympathetic young man from Cryptobase called István. His name was William Bradley. Based on his accent, István assumed he was English. "He became my broker."
With the help of Bradley, Stephen installed a program called Anydesk on his computer. This is a software granting remote access to a computer. Bradley used it to access István's PC and showing him how to set up a personal account in Cryptobase's system where he could keep track of how much money he had invested and how much he was making. It also showed that he had won hundreds of euros immediately after investing his first € 250.
The next day, Bradley had good news: there was a special opportunity. If István invested € 1700, he could generate an enormous profit. István showed Bradley his bank account through Anydesk so that the broker could see that he did not have that much money. But that wasn't a problem. Bradley offered to give some of his own, in case István invested what he had. Impressed by his generosity, István invested another € 250. He expected a profit about € 6-8000, but on the 16th of November, he had € 12.377 pinned to his account.
"I bursted out with joy" – the breakdown
At that point, István decided to spend some of his profits and tried to retrieve € 500. The problems started here. A member of the "financial bureau" asked him to pay the commission of the transaction, which István refused. He wanted the commission to be covered from the profit. After this, the Cryptobase people started ignoring his messages. In early December, however, a man called Jake Foster called, telling him that William Bradley had been fired, Cryptobase went bankrupt so all the profit was going to be paid to the customers.
István was very happy. He filled in a cash withdrawal form. His account showed € 13,869. There was a commission, too, € 250, which had to be transferred to a personal bank account of someone named Viktor Dolia in London, indicating that the transaction was a "private payment". The money will arrive to István's bank account in an hour, Jake Foster promised. István was relieved. "I bursted out with joy", he said.
But there was no transaction. He waited, anxiously, for days. On Christmas day, a message came from Foster, who claimed that István's bank refused to receive the payment and promised to find out what happened. Then he became unavailable. Over the next few days, other people have answered his calls, someone called John Lee, then Ahmed, then they all disappeared as well.
In desperation, István turned to his initial contact, Sofia Spencer again. The woman, signing his emails as a financial advisor of a firm named Imperial Finance Group, tried to persuade István to invest even more. Using very bad English and Hungarian, she told him to register and pay a deposit while she said Cryptobase was a gang of fraudsters. She also promised to recover all of István's profit from Cryptobase – in return for € 250. "Dear sir, you get every profit and of course you don't have to pay more because it is regulated by the European Commission", she wrote in bad Hungarian. But István wasn't convinced. By January, Sofia realized István had no intention of paying yet another deposit. She turned to a rougher tone: "don't disturb me again is not my problem", she wrote in her last email.
István felt devastated and started browsing the internet in search of a solution. At this point, he found a brand called Absolute Global Markets (AGM). And it all started again: filling out papers, paying € 250, setting up a personal profile using Anydesk. István's sole reason to start again was him hoping to get back his money from Cryptobase. AGM's salespeople promised to recover his money. Only it costed some more: this time € 500. The amount had to be paid to a Tallinn account of a firm named Crypto House OÜ. István did not understand the reason behind this but he paid anyway.
Manwhile, the strange signs multipled. For example, Cryptobase's and AGM's pages had disappeared overnight, but when István searched for them, Google showed a page called Scamwatcher that promised that "if you were cheated, we'll help." When asked by AGM for an additional $ 1,000, István told the truth that he didn't have that much money and that he felt defrauded. At this point, AGM agents, with common-English-sounding pseudonyms like Henry Carter and Andrea Moore, vanished.
"Everything is fake" – the dream factory
István did not know that the nice, Slavish-accented guy behind the pesudonym Mike Johnes, who persuaded him to invest in the first place, was in fact a sales manager of a Kyiv-based call center with hundreds of employees. Milton Group's staff use many pesudonyms, most of them sounding as a common English name, but the company has a Spanish, a Russian and an Italian department, too.
One of Milton's former employees obtained a number of internal documents, which he shared with the Swedish Daily Dagens Nyheter. Later, an international team of investigative journalists formed, the Hungarian member being Direkt36. Documents contained the names of Hungarian victims among hundreds of others from more than 50 countries of the world. The operations of Milton group were revealed last week in our first article.
"Everything is fake", Alexey, the source told Dagens Nyheter about Milton. He was repeatedly questioned by Swedish police since blowing the whistle and is now at a safe location outside Ukraine.
The call center operates on the 6th and 7th floor of the lavish Mandarin Plaza shopping center in Kyiv. At the entrance of the office, armed security guards foresee all the cell phones stay out of the office space. Security cameras are everywhere, records are kept and team leaders keep listening to salespersons' conversations with clients. Alexey managed to record entering the building and the office with a hidden camera.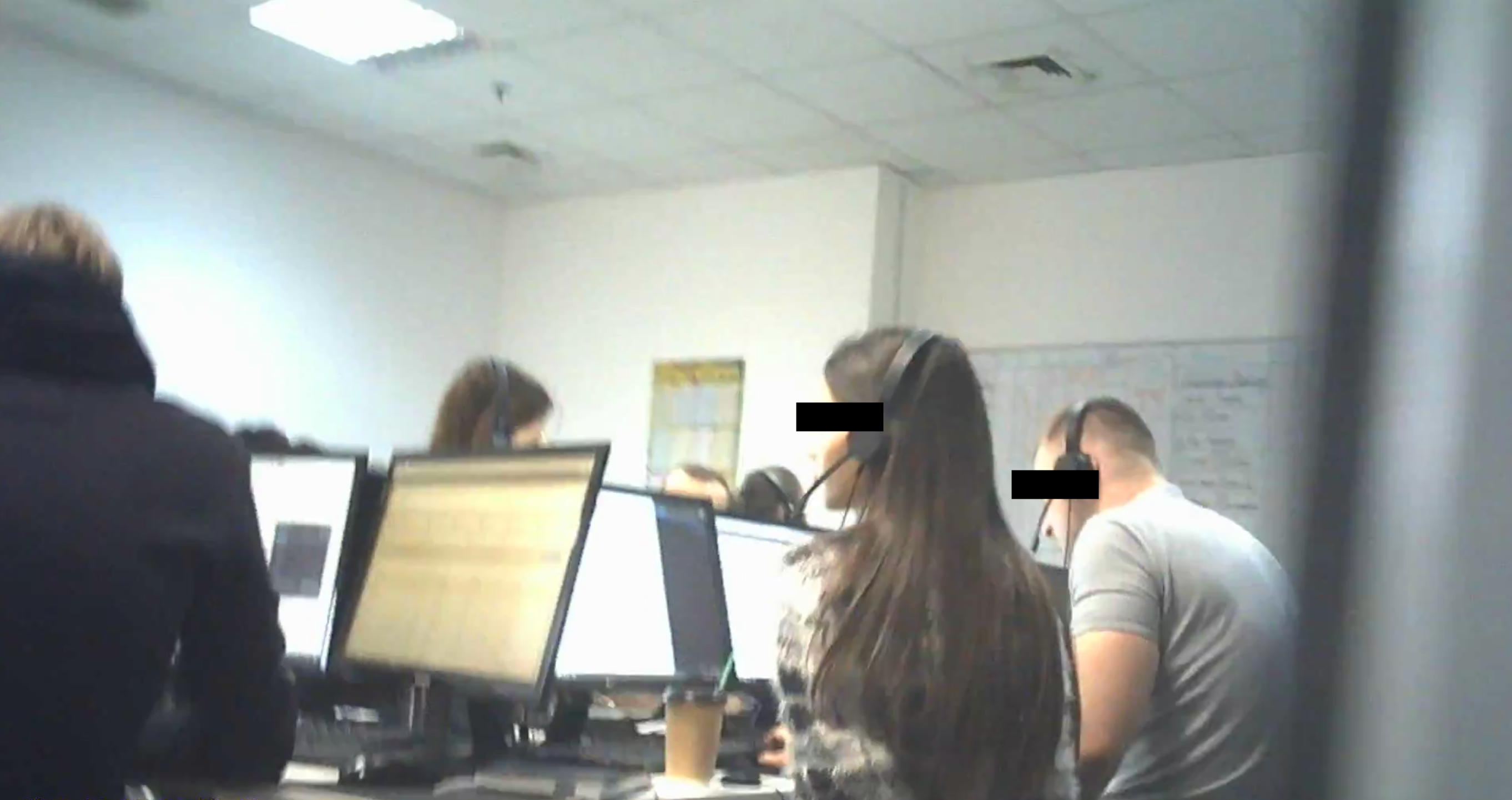 Employees of the call center sell investments in the name of various brands. One example is Cryptobase and Absolute Global Markets, but there is a Gelco Partners, a Vetoro Banc, a Royal Banc and many more. Salespersons are expected to make 300 calls daily and spend three hours on the phone. They are also obliged to reach a certain number of new clients a month. Retention managers have a monthly minimum amount of money to gather. The ones who don't succeed get paid less.
The absolute star of the Kyiv office is a young man behind the pseudonym William Bradley at the English retention desk. Neither OCCRP nor Direkt36 was able to identify his real identity, but until recently, he had a Facebook profile under the name Hamza Javid. According to Alexey, he is originally from Iran and is 21 years old. Bradley started working at Milton's two years ago and he is responsible for defrauding countless people. Bradley did not react to questions sent to him. When called by Dagens Nyheter, he told the reporter he was sleeping and that he would call back later, which never happened.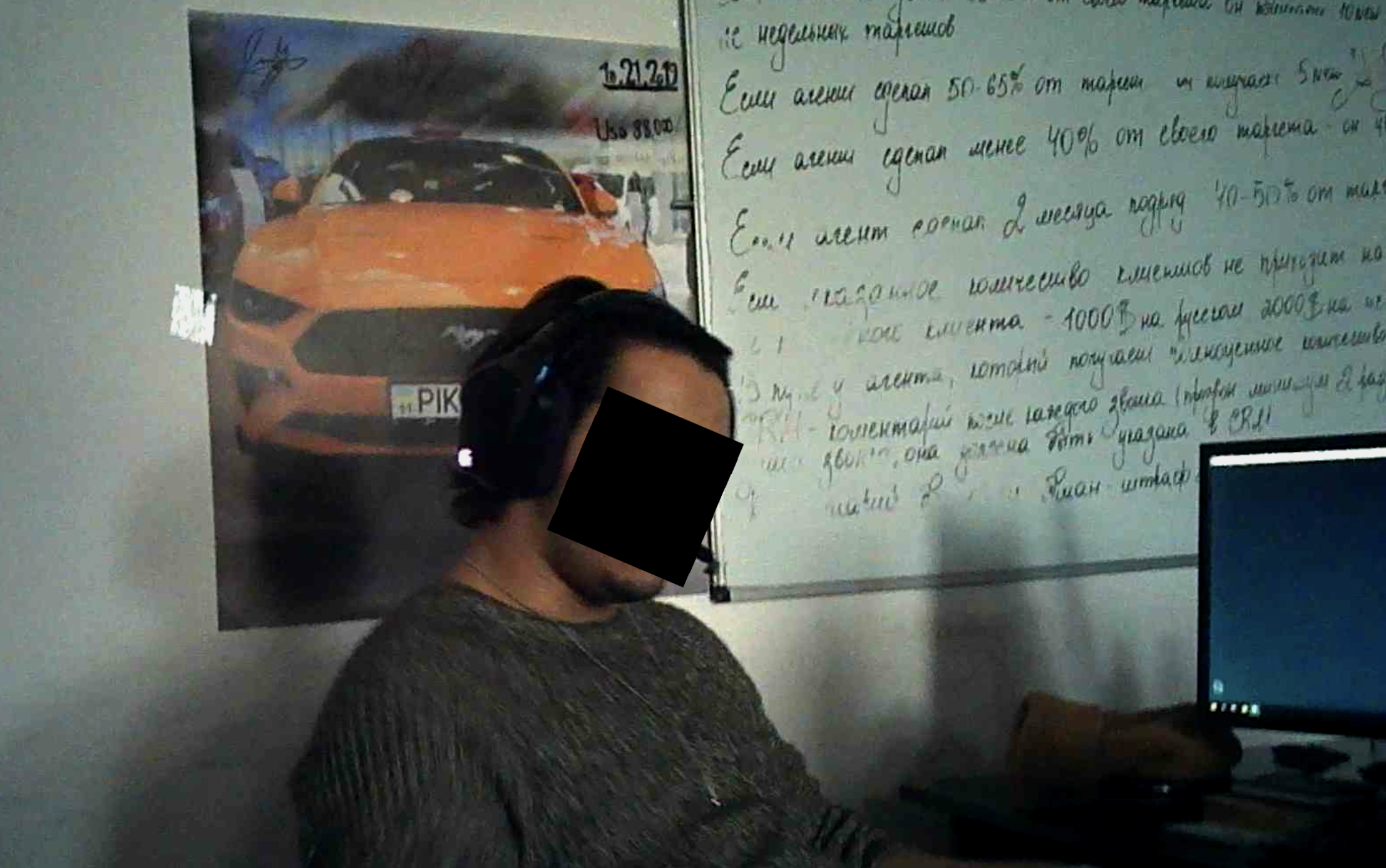 Alexey made a hidden camera recording of him while on the phone with a client. He is sitting in front of a monitor wearing a headset, a poster of an orange Ford Mustang behind him on the wall. Using wide hand gestures, he talks on the phone:
"I would like 2020 to be a wonderful year for you. I hope that every members of your family have their wishes come true. From the bottom of my heart. Honestly. I wish you all the best, brother."
He hangs up, turns to Alexey and says:
"This guy, he paid more than 150 thousand dollars to me. I fucked him more than six, seven times."
What's the secret of his "magic", Alexey asks. "I make him believe that when he loses. it's his fault, not mine", he answers. For example by telling the client that he had sent the screenshot of his payment too late, and during that time, bitcoin values have dropped, so there was no profit. Bradley also tells Alexey that he does not like to show too high profits to clients, because that makes them suspicious.
"I never do that to a motherfucker Hungarian or some bullshit people."
While it is not clear why Hungarian clients are motherfuckers, internal documents and documents obtained by Direkt36 show that Bradley was in contact with at least two Hungarian victims around the end of last year. He took a rude note of one of them in the internal system of the retention desk:
"Very old mother fucker dont understand anything."
Tax authority comes – the knockout
Call center employees don't give up on clients who are reluctant to pay them more. If flattering and emotional influence don't work, dirty tricks come in place. One of them is Bradley's invention, according to Alexey. Forged documents from tax authorities or big banks are sometimes sent to clients urging them to pay, OCCRP learned. Team leaders have a whole bunch of documents like that readied, in case a retention manager needs them.
Confusing the clients is also one of the tactics. Sometimes retention managers even send back part of the clients' money, in order to calm them down and gain back trust.
While clients have to beg for even a little amount of money, the company operating the scam is a very lucrative business. Milton Group had a record profit of 70 million dollars in 2019, CEO Jacub Keselman told employees at a party on 11th January. The party was indeed luxurious with fireworks, dj's and jugglers, here's a hidden camera recording about it:
The firm is very generous with its best employees. In the Kyiv office, an average employee earns 4-500 dollars per month for 8 hours' work a day. Team leaders and retention managers, however, get 650 dollars. Bonuses include an iPhone 11 Pro or a car lottery ticket. Besides, they get a percentage of the payments coming in from clients. 4 per cent for credit card payments, 6 per cent for bank transfers or Western Union transfers and 9 per cent for cryptocurrency payments. Salaries are paid in cash every month.
Milton Group CEO Jakub Keselman denies that his company operates a huge call center. He claims that Milton only provides IT and support services to certain brands, meaning Milton has nothing to do with clients. He also said that it happens sometimes that some people lose their investments.
"I didn't dare to tell anyone at home" – the shame
Brands sold by the call center are not entirely unknown to authorities. Spanish and Italian financial authorities, for example, issued warnings against Cryptobase Ltd., AGM Invest Ltd. And Imperial Finance in January. Besides, the British financial authority FCA issued a warning against Vetoro Banc claiming that it provides investment services illegally.
In Hungary, the supervision of financial services and firms belongs to the Hungarian National Bank (HNB). Milton's case is, however, a simple scam. In the case of a possible fraud originating from abroad, the most HNB can do is issue a warning or decide to publish other national authorities' warnings. There is a dedicated site for that.
Scams like Milton's are especially hard to investigate. Especially because none of the victims interviewed by Direkt36 wanted to file a complaint to police. They considered it improbable that police or the judiciary system was capable to help them to get their money back. They also felt too ashamed to come forward. Hungarian police, however, advised the victims of a possible fraud like that to file a complaint.
Direkt36 identified 23 Hungarians who were victims of online fraud. Seven of them agreed to tell their story. Most of them are pensioners without significant savings or wide knowledge of the financial world. One of them, for example, when she tried to explain what she had paid for, said:
"Well, they are connected to several companies… they know the exchange rates… it's a stock exchange… something."
She was promised to have her investments doubled in a week. Instead, the scammers cut contact after her first payment.
Almost all the victims were contacted by the call center after finding a Facebook ad about promising investments. All of them felt that the ads have an enormous power that deceives people.
"I thought: if Facebook did not delete the ad, it cannot be a scam. Why not try it, then? It was so believable that many people got rich this way."
That's how Mária, a woman in her late fifties explained why she got involved. She lost 200 euros just before last Christmas. OCCRP has sent questions to Facebook regarding advertisements of fake investments, but there was no comment from the tech giant.
Since victims realized they were scammed, their strongest feeling is shame. "I felt really bad, I did not dare to tell anyone at home what happened to me. They would have gone crazy, saying how dumb I was", said a pensioner from Vas county, who lost her entire savings (100 euros). "My son would kick me in the ass", another woman from Baranya county said. She lost 200 euros, all her savings. A third man lost 1140 euros, István lost around 1500 euros. He also feels ashamed and never intends to tell his son about what happened to him.
Even now, some of the victims don't want to believe that they lost their money forever. To this day, István hasn't completely given up on his money.
"I'm waiting for the company to call. I'm unable to do anything else but wait."
While waiting, new and tempting ads keep popping up in his Google and Facebook feed, that try to persuade him to invest. The latest one, that appeared on the 3rd of February claims that the method of a prominent Hungarian opposition politician leader might make him rich. According to the advertisement, the politician "had a key role in launching a cryptocurrency trading platform". The site claims that "Because of his endeavors, hundreds of Hungarian families can now afford new apartments and cars". To achieve that one only must register and pay 250 Euros in advance. Sounds easy enough, too bad nothing is true of it.
The original photo used for the illustration of this article was made by Alexander Mahmoud/Dagens Nyheter.