On March 24, twenty days after the appearance of the coronavirus in Hungary, Prime Minister Viktor Orbán arrived at the airport to receive the first major shipment from China: 3 million protective masks, thousands of tests and 86 ventilators arrived on that day.
"It looks good," Orbán said to a man standing next to him whom he greeted with an elbow bump on his arrival, then thanked him for the equipment.
The man who received Orbán's praise was Iván Kovácsics Jr., a 38-old-man who speaks fluent Chinese and currently works as an adviser at the Ministry for Innovation and Technology (ITM). This ministry has handled several public procurements related to the coronavirus in recent weeks. Most of these orders (a total of 16,5 million euros) were won by a Chinese-owned company, CECZ Central European Ltd.
Founded in 2011, CECZ has had an annual turnover of 100-150 million forints (300-400 thousand euros) in recent years. Turnover rose to 275 million forints (780 thousand euros) in 2018, but still remained far from the value of the recent state orders for personal protective equipment. The company has not previously won government contracts, and almost all of its revenue has come from export activity in recent years.
However, the company was not unknown to Kovácsics Jr.: CECZ's deputy CEO and chief strategic officer is his father, Iván Kovácsics Sr. He was previously a vice president of the National Tax and Customs Administration of Hungary – also in 2014, when several NAV leaders were banned from entering the United States on allegations of corruption. Kovácsics Sr. stated at that time that, as far as he knew, he had not been put on the American list. He left NAV shortly after the scandal, and took a leading position at CECZ in November 2017.
"I was very proud that my son was there at the airport," Kovácsics Sr. told Direkt36. He claimed that he never talks about work with his son and he is not involved in the operational management of CECZ, only in "vision creation". Kovácsics Sr. did not answer our question about the role his son played in state procurements and suggested to contact him directly. However, Kovácsics Jr. and ITM did not reply to our inquiry.
Real friends
In the second half of March, the government reported on almost a daily basis that new equipment is being delivered to Hungary to fight the coronavirus: personal protective equipment, tests, disinfectants, and ventilators. Members of the government emphasized that the situation is dramatic and good relations are essential for obtaining these scarce products:
"All countries of the world are knocking or rather banging on China's doors today," said Péter Szijjártó in the parliament. The Minister of Foreign Affairs and Trade also met with the Chinese ambassador in late March. During the meeting, Szijjártó said that challenges are good for "finding out who the real friends are". According to the minister, Hungary managed to conclude the necessary contracts in time and tons of equipment are arriving from China.
In most cases, however, the exact type, price and the producer of the delivered products were not disclosed. The ITM and the Ministry of Human Capacities did not provide details about the shipments either upon Direkt36's inquiry.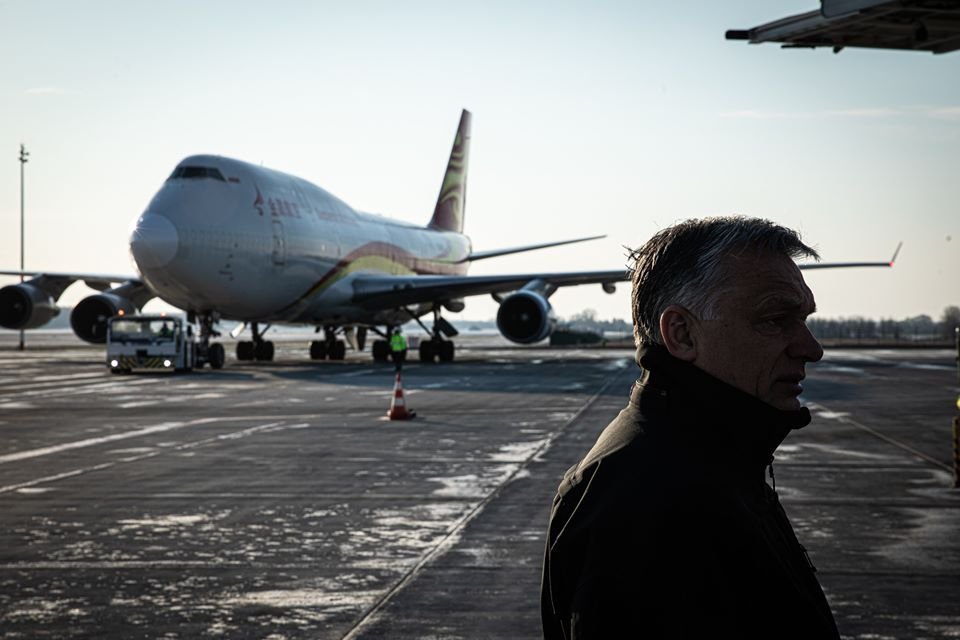 The European Union's public procurement journal offers insights into some of these deliveries. According to the public documentation, Semmelweis University (SE) has been appointed by ITM to carry out these procurements. However, due to the epidemiological emergency, companies were selected through so-called negotiated procedure without announcing public calls for proposals.
Before concluding the contracts, SE examined the market for "epidemic-related health products" and in several cases found CECZ Kft. to be the only business "presumably capable of carrying out the contract".
The company was first awarded three contracts on 16 March (for the delivery of tests, protective equipment and ventilators). On 27 March, CECZ was commissioned to deliver additional protective equipment. In mid-March, SE ordered protective equipment not only from CECZ, but also from a Hungarian-owned company, Kromat Kft. Although the two companies were commissioned to procure similar products (for example, masks and protective clothing), instead of a competitive bidding, two separate contracts were concluded with the two companies: in both cases, SE stated that there was no other company on the market that could have carried out the contract.
For the acquisition of assets at the end of March, SE had already identified three potential suppliers, but in the end, "during the preliminary negotiations" it turned out that CECZ Kft. was the only one who could fulfil the conditions.
The documents do not include details about the role of Iván Kovácsics Jr. in the acquisition of the equipment. "I have sent scouts and raiders to all parts of the world. Traders and diplomats are also working," Orbán said earlier, but he also didn't go into further details.
Special Economic Zone
Both Kovácsics, the father and the son, have been fostering Chinese-Hungarian relationships for many years. Prior to his work at ITM, Kovácsics Jr. studied in China, then worked as an attaché for the Hungarian Tourism Agency, participating in the organization of several trips of Chinese delegations to Hungary.
Kovácsics Sr. was the president of the ChinaCham Hungarian-Chinese Chamber of Economy from 2006 to 2010, and remained a board member until 2014. In 2015, he became an external consultant to the Ministry of National Economy and advised the ministry about "the situation of special economic zones and industrial parks in Hungary". In that year, CECZ Kft. received a permit from the Chinese Ministry of Commerce and the Ministry of Finance to operate a special economic zone in Hungary.
"This is a Chinese economic category […] if Chinese companies carry out their foreign operations through such a zone, it will be easier for them to get the necessary permits from the Chinese state," Ernő Pető, the current president of ChinaCham, told Direkt36. "These zones are usually operated by locally registered, but Chinese-owned companies. They do not receive financial or other benefits from Hungary," said Pető. Currently, there are two such zones in Hungary: the CECZ and an industrial park in Kazincbarcika, owned by the Chinese Wanhua Group.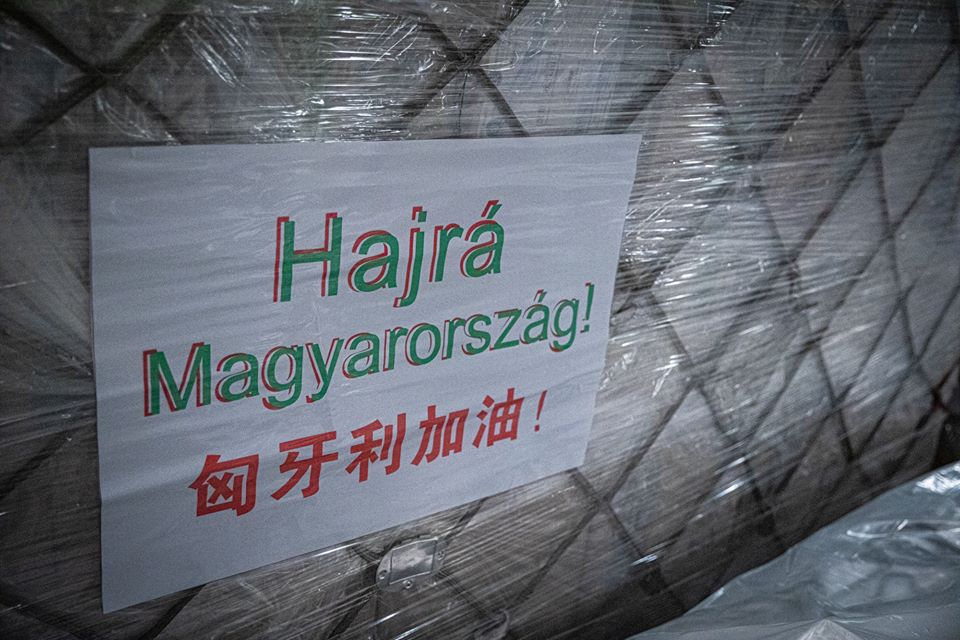 Chinese plaza and railway
At the end of 2018, Iván Kovácsics Sr. said that the CECZ supports the activities of Chinese companies in Central Europe as well as export activities of Hungarian companies. To promote bilateral business relationships, it also organizes programs for Chinese delegations in Hungary and contributes to the "creation of rail, sea and air corridors".
Although CECZ Kft. has not generated outstanding profits in recent years, as a holding company, it has large assets: according to its 2018 report, it has 11 billion forints (31 million euros) worth of long-term investments in other companies, and currently has 9 subsidiaries in Hungary.
CECZ is headquartered in the China Mart shopping center on the outskirts of Budapest. This is where the annual China Brand Fair exhibition and conference is organized, and many Asian companies also rent shops here. One of the owners of the China Mart building is a subsidiary of CECZ, which assessed the property's value at 10 billion forints (28 million euros) in its latest financial report.
Among the CECZ subsidiaries, the largest revenue is generated by Ghibli Group, a group of freight and warehouse companies. Although CECZ did not initially plan to involve subcontractors in the procurement of protective equipment, the Ghibli Group has been involved in the work from its outset. The shipment on March 24 arrived in Hungary through the "joint effort of CECZ and Ghibli".
"In recent days, our colleagues in China have worked hard to ensure that the goods ordered by the Government of Hungary are procured, packaged and delivered on time," Ghibli wrote. The company also added that it is a "huge honour" for them to be involved in "such a high priority" project.
Szabolcs Panyi and András Szabó contributed to this article.
For the Hungarian company data, we used the services of Opten.
In collaboration with